Mi película favorita es The Breakfast Club. Me gusta mirar este esta película mucho. Me encanta Molly Ringwald. Ella es una buena actor actriz. Ella is mi favorito favorita en la película! Cuando The Breakfast Club es está en la televisión, yo siempre le la miro. Yo recomiendo que mires la película. La película está es comíca, triste, y feliz. Tiene todos todas las emociones! Está Es muy larga, pero no es aburrido aburrida. Todas las personas miran The Breakfast Club!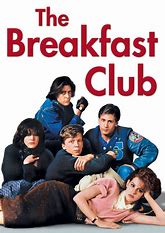 ¡A mí también me gusta mucho esta película!
Remember: when describing characteristics, use "ser", but when describing motions or conditions, use "estar".